Episodes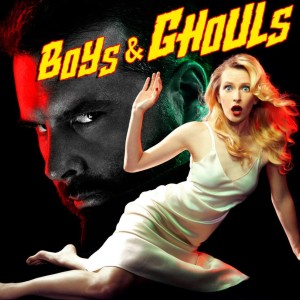 Saturday Jul 15, 2017
Saturday Jul 15, 2017
Hoaxes are the topic of this podcast episode that really really happened.  Join the Boys and Ghouls duo as they explore two horrific hoaxes.  
First, they take a look at the Orson Welles "War of the Worlds" 1938 broadcast, as well as the H.G. Wells (no relation) Martian invasion novel that inspired it.  Also, they discuss the made-for-tv movie "The Night That Panicked America" (1975) that dramatized the events of the night that people all over America thought that Martians were coming due to innovative radio-play storytelling and convincing foley.
Then, it's over to England where, on Halloween night of 1992, the BBC ghost story "Ghostwatch" was presented as such a convincing piece of tv-journalism (it helped that real and recognizable tv presenters were playing themselves) that people of the great nation felt betrayed… after feeling very very frightened because its use of the mockumentary medium was some very effective spookery.
So, join Kat and Marshall, for this totally real podcast about some horrific events that people thought were really real.